The three-year EURAMET project STASIS: STAndardization for Safe Implant Scanning in MRI was kicked off this month. STASIS will leverage the outcomes from the previous three-year EURAMET project MIMAS: Medical Implant Manufacturers' Safety, which ended successfully in 2021.
STASIS aims to support standardization for safety assessment of medical implants in magnetic resonance imaging (MRI) scanners, and brings together long-established players in the field including the Physikalisch-Technische Bundesanstalt (PTB), who is the project coordinator, the IT'IS Foundation, and project partners CMI, DKFZ, INRIM, MR:Comp, and STU.
IT'IS will contribute to translation of in vitro safety testing results to realistic exposure considering combined gradient and radiofrequency heating, development of uncertainty budgets for the safety assessment toolchain, and to standards development in implant MRI safety. The deliverables will build upon the publications, tools and achievements during the 3-year MIMAS, with a strong focus on dissemination to regulators and the community, and incorporation into standards development.
The European Association of National Metrology Institutes (EURAMET) funding instrument will support STASIS for 36 months, as part of the Research & Innovation programmes: Metrology Partnership. The European Partnership on Metrology is a key implementation tool of the European Commission's Horizon Europe and is co-funded by the Member States and the European and aims to aims to break new ground by contributing to the development of self-sustaining, coordinated metrology infrastructures.
The kick-off meeting in Berlin, hosted graciously by PTB, was attended by all partners, and included a fascinating lab tour and dinner at the "Kimchi Princess".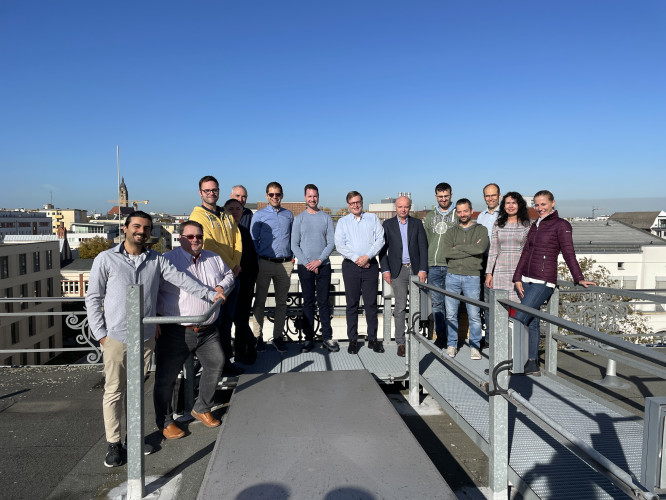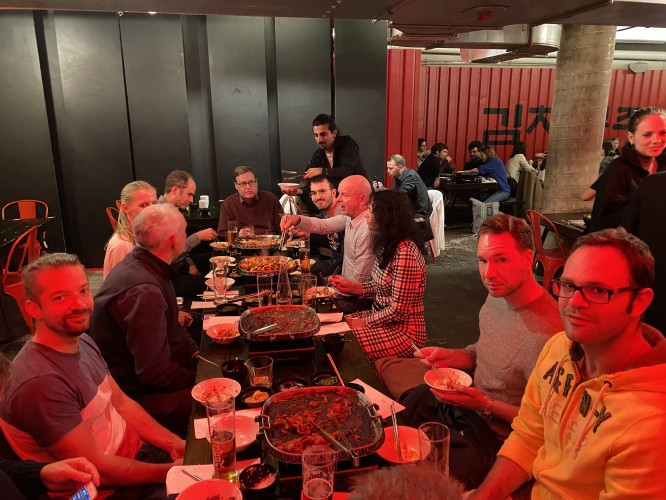 When ready, the STASIS website will host the open-access project results. Keep an eye out for the link and for exciting results!