The kick-off meeting of the Horizon Europe Project SEAWave – Scientific-based Exposure and risk Assessment of radiofrequency and mm-Wave systems from children to elderly (5G and Beyond) – was held on July 12th, hosted by the coordinator, Prof. Theodoros Samaras, from Aristotle University of Thessaloniki.

The SEAWave project, co-funded by Horizon Europe and SERI, aims to contribute to the scientific basis for health risk assessment of 5G and offer the means for effective health risk communication and result dissemination to stakeholders. This 3-year project will (i) quantify the differences in exposure patterns between 2G-4G and 5G for the entire population including children; (ii) provide new tools and instruments for reliable exposure evaluation of base stations, local networks in factories, and end-user devices; (iii) provide the means to minimise exposure; (iv) generate important new scientific data for assessing the health risk from exposure to the new frequency bands (FR2), especially with regard to the potential (co-)carcinogenicity of skin exposure and other hazardous effects; and (v) provide knowledge for effective health risk communication and dissemination to various stakeholders.
The meeting took place in a hybrid format, with 35 participants on-site and another 25 online. Participants enjoyed coming together face-to-face after the long-term constraints due to Covid-19 and having the possibility to engage in discussions and deepen connections. Throughout the morning, all work package leaders introduced their subprojects and teams, and presented the project requirements, background, and individual responsibilities. The addition of two associated partners to the consortium was discussed and approved, and several important questions were raised about the schedule and work packages' collaborations and synergies. Meetings between individual partners will be organized to coordinate the test systems with the in vitro and in vivo experiments, and to start the project dissemination and exploitation with communication activities. In the afternoon, an online Research CoDesign Workshop was held for the interested general public, which constituted the first deliverable of the SEAWave project. During the workshop, the R&I activities of the SEAWave Project were explained. Webinar participants had the opportunity to interact directly with the consortium and to provide their feedback on the proposed research so that any issues that might have been overlooked during the proposal phase can be addressed to the extent possible within the given financial and human resources (co-design activity). This successful kick-off meeting represents a strong start of this challenging and important European project.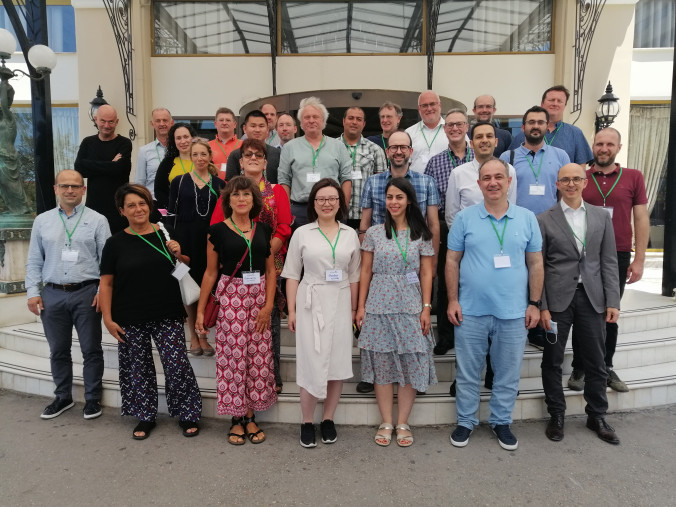 SEAWave is co-funded by the HORIZON Research and Innovation Actions, Belgium, and the State Secretariat for Education, Research, and Innovation (SERI), Switzerland.
The next consortium meeting will be hosted by IT'IS, together with our partner SPEAG, at the beginning of 2023, where progress, potential obstacles and next steps to be taken will be discussed.