Prof. Beom Sun Chung and two of his students, Jongwoo Won and Sohyeon Lee, from the Yonsei University Wonju College of Medicine, Korea, visited Z43 and joined us as guest speakers in the Z43 BBL seminar series.

Prof. Chung, Assistant Professor at the Department of Anatomy, Yonsei University Wonju College of Medicine, Korea, gave an overview of the details of acquiring high-resolution cross-sectional images of cadavers, anatomical interpretation of the data, 3D models creation and corresponding applications. In 2020, the team at Z43 together with our partners from Ajou and Dongguk University concluded the successful CTI-KIAT funded collaborative project NEUROMAN. Two of Prof. Chung's students, Mr. Won and Ms. Lee, then presented their projects on the characterization of facial muscles and branches of the ophthalmic artery using cadaver cross-sectional images, the advantages compared to magnetic resonance imaging and ultrasound, and related medical applications. Lastly, IT'IS project leader Dr. Bryn Lloyd shared his thoughts on personalized head modelling and summarized the work being developed at Z43 on the different strategies for image segmentation and the implementation of machine learning algorithms.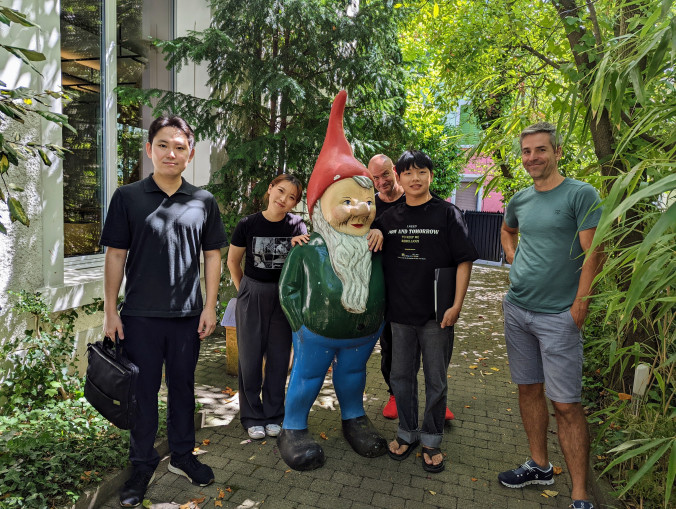 It was not the first and certainly not the last visit of the Korean Visible team to Z43. We look forward to continuing the very fruitful partnership!